Solutions
ChargeMate
The smart charger of the future.
Feature rich smart charging
Introducing JET Charge ChargeMate, the AC smart charger developed from the ground up in Australia by our own JET Charge team. Responding to the needs of our customers, ChargeMate is an OCPP compliant charger that delivers value for money whilst featuring 'everything but the kitchen sink' to ensure whether you are a utility or corporate provider, a residential or commercial owner, ChargeMate's highly flexible feature set, robust build quality and technology innovation can meet the demands of your charging needs.
ChargeMate is available in a range of configurable models including 7/22kW AC, wall or pedelstal mount, integrated 4G modem and custom skin options for corporate or OEM's.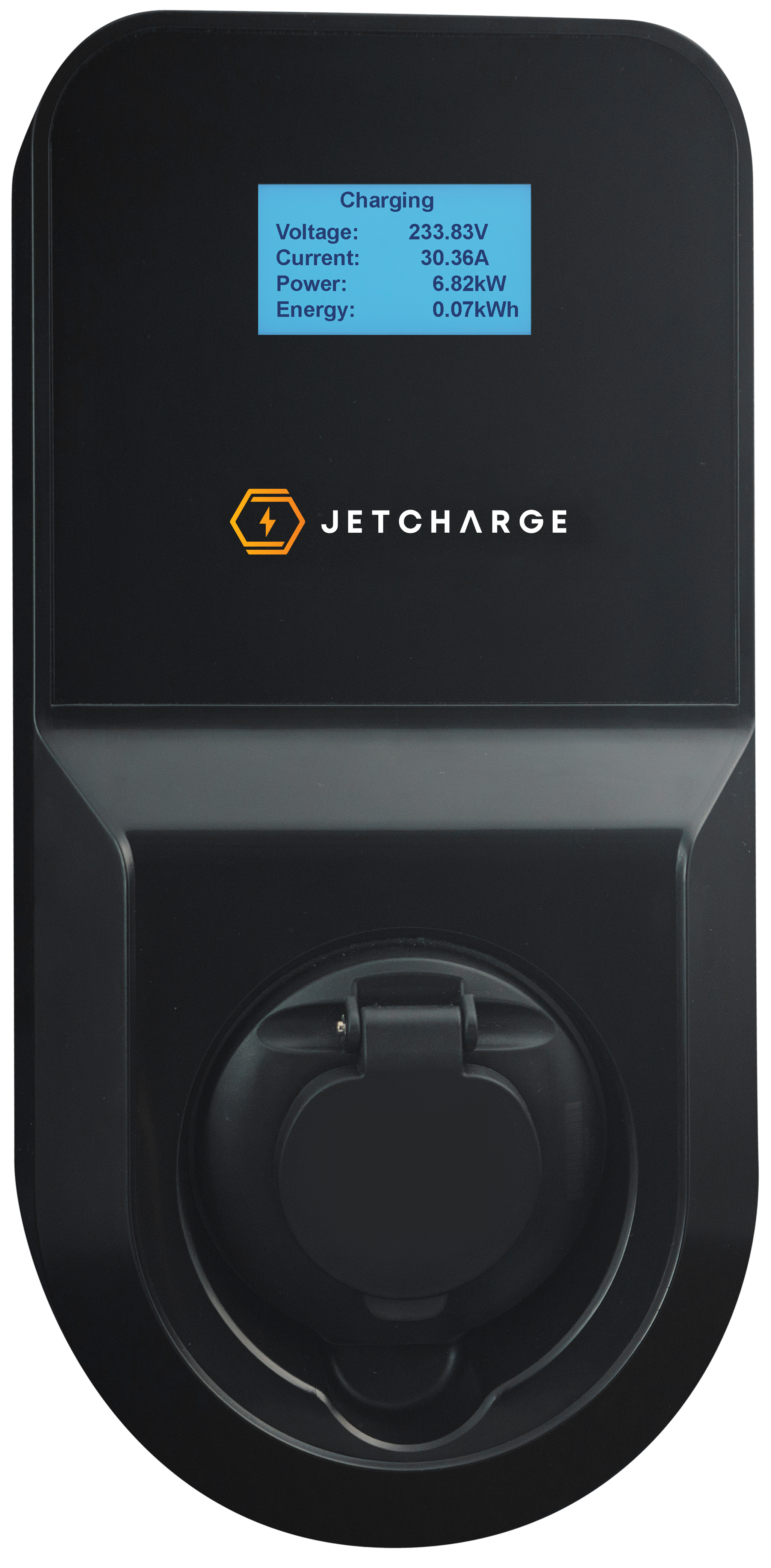 Features
Flexible Enclosure
The hardware behind Chargemate can be built into a range of enclosures for aesthetic and practical flexibility.
Variable Charge Rate
Charging rates can be set and adapted to meet your requirements.
Compliance
A networked smart charger with full OCPP compliance. Compatible with Chargefox and industry standard software worldwide.
User Experience
Features a LCD screen with live charging status display.
Universal Charging
Chargemate's Type 2 socket is compatible with all EVs sold in New Zealand via lead or adapter.
Solar Aware
The charge rate changes with the electricity generated by the solar panel. *Addition hardware is required for solar functionality.
Premium Connectivity
Agile connections including ethernet, Wi-Fi, RFID, Modbus. Optional integrated 4g.
All Weather Protection
Robust design & build to meet the rigours of outdoor installation.
Customisation
Contact JET Charge today for more information about customising your ChargeMate unit/s to suit your needs.
Thanks to the principles of adaptability and flexibility that guide our research and development team, we're confident that ChargeMate can be optimised for any EV charging application.
Contact Us
"*" indicates required fields