TESLA MODEL S AND X CHARGING CABLES
The Tesla Model S set the standard for all-electric luxury and performance and the Model X brings that same Tesla quality to the SUV market. Whether you're charging from a supercharger or a regular power outlet, we've got the info and accessories to keep your Tesla on the road.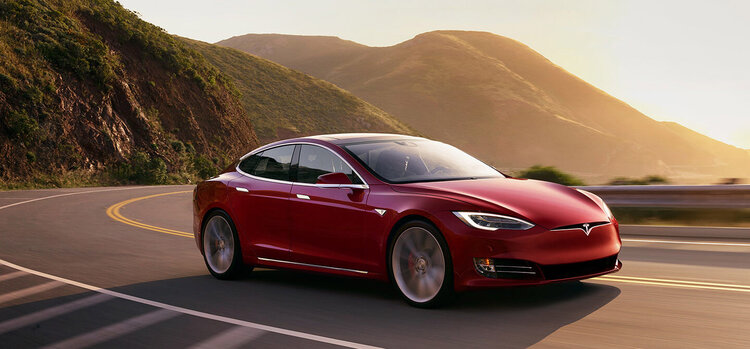 | Charging Type | Powerpoint Charger | Home Charger | AC Type 1 Socket Charger | AC Type 2 Socket Charger | Three Phase Power Outlet | DC Fast Charger |
| --- | --- | --- | --- | --- | --- | --- |
| From Tesla | Portable Charger Included | Charging Unit Included | Adapter Not Included | Type 2 to Type 2 Cable | Unit Not Included | No Adapter Required |
| From JET Charge | Type 2 Portable Charger | Mercedes-Benz Wallbox | Type 1 to Type 2 Adapter | Type 2 to Type 2 Cable | Juice Booster 2 | No Adapter Required |
| Time to Full Charge | 27 Hours | 9 Hours | 14 Hours | 9 Hours | 9 Hours | 2 Hours |
JET Charge supply the following cables for Telsa Model S and X charging, further information is available on the individual product pages.
Domestic Power Outlet Charging
Charging from a 240V power outlet is slower than other forms of charging but offers a convenient solution when more powerful charging options aren't available. The Tesla Model S & X can use an included portable cable to charge from any standard Australian power outlet.
JET Charge recommends keeping a portable charging cable in your boot for emergencies or top-ups. Their low rate of charge makes them generally unsuitable as a long-term charging solution. Australian wiring regulations require that general purpose outlets have a dedicated circuit to your switchboard before use for EV charging.
If you will be using your portable cable as your primary EV charger, we recommend purchasing a second to leave in your vehicle.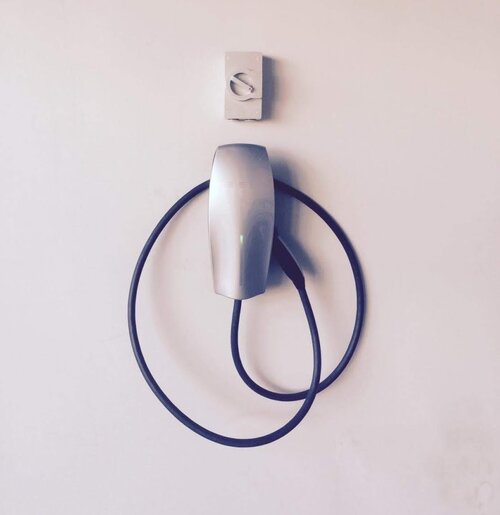 Home Charging Station
A dedicated home charging station is ideal for charging your Tesla day-to-day, providing a faster and more efficient charge than portable alternatives. The Model S & X will charge at least 3x faster from a home station than from a regular outlet.
Home stations installed by JET Charge technicians are connected to the switchboard through a dedicated circuit. Every station is securely mounted to make daily charging convenient and reliable.
For Tesla owners we recommend the Tesla Wall Connector charging unit. Visit our domestic services page or contact us at 1300 856 328 or info@jetcharge.com.au for more information about the installation process.
Type 1 Tethered Charging Station
Some public charging stations in Australia still rely on the Type 1 plug design and will need an adapter to be used by Tesla vehicles. The Type 1 design has been phased out of most modern EVs but legacy chargers and older EVs still use the plugs and an adapter can be a useful accessory.
We supply Type 1-to-2 adapters that can be attached to Type 1 stations' tethered cable for use with Tesla EVs. All Type 1 stations provide single-phase power and most are limited to 7.2 kW.
Type 2 Socket Charging Station
Type 2 charging is the standard around Australia today, and a vast majority of electric vehicles use this design including the Tesla Model S and Model X.
As the name implies, Type 2 'socket' chargers don't include a cable. You will need to bring your own to use one. This can be frustrating, but it solves the problem of cables being left lying on public parking spaces and allows both Type 1 and 2-compatible EVs to use the station.
Charging from a Type 2 socket station requires a Type 2-to-2 cable. The smaller end of the cable goes in the station socket and the larger end into your Tesla.
Three-phase Power Outlet
Going beyond the reach of EV charging infrastructure is made possible with three-phase power. Three-phase is often used for industrial applications and can deliver a significantly faster charge than standard power outlets.
The Tesla Model S and Model X can receive 7.2 kW using three-phase power with the Juice Booster 2. This translates to 30-50 km of range per hour of charge.
The Juice Booster 2 is available on our online store for use with three-phase power in Australia. For more information on using three-phase for EV charging contact us at 1300 856 328 or info@jetcharge.com.au.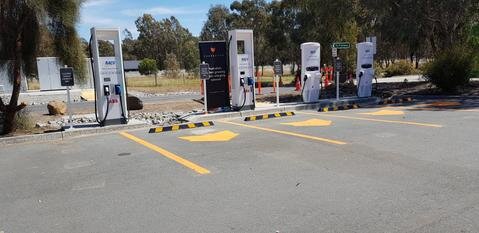 Public DC Charging Stations
Public DC charging stations are the ultimate charger for convenience and speed. They are less common than AC stations but can be found in cities and highways around the country through the Chargefox or Plugshare apps.
Unlike socketed stations, DC charging stations include a tethered cable and will not require an adapter for use with your Tesla.