Electric utes pt. II: meet Rivian
Earlier this month we raised the question of utes in a post-combustion Australia. Since then our PM has said electric vehicles will "end the weekend" but that hasn't stopped Aussies wanting to see them translate to an outdoor lifestyle. Fledgling US automaker Rivian thinks they have what it takes and have slated their R1T dual-cab and R1S SUV for an Australian release. Is this the beginning of the end for the combustion ute?
R1 beginnings
At the start of 2018 nobody knew about Rivian. Their transition from startup to automaker has been exceptionally fast, fuelled by ambitious plans and now a US$700 million investment led by Amazon. They've partnered with Free Solo climber Alex Honnold, adopted an ex-Mitsubishi manufacturing plant in Illinois, and revealed their first two EV offerings at the LA Auto Show in November last year.
Those models, the R1T dual-cab pickup and R1S SUV, have been all but confirmed for an Aussie release. Multiple outlets have estimated their arrival early next decade, likely in 2022, following testing and US deliveries slated for late 2020. No specific dates or prices have been confirmed for Australia.
Road-ready
What has been revealed, however, are the specs going into the production models. Both the R1T & R1S have been optimised for off-road, carrying, and towing. They share Rivian's 'skateboard' battery and motor configuration with 14 inches (356 mm) of ground clearance and independent motors for each wheel. The base models outputs an impressive 300 kW power with 560 Nm of torque, which increases to a staggering 560 kW/1120 Nm for top-spec models.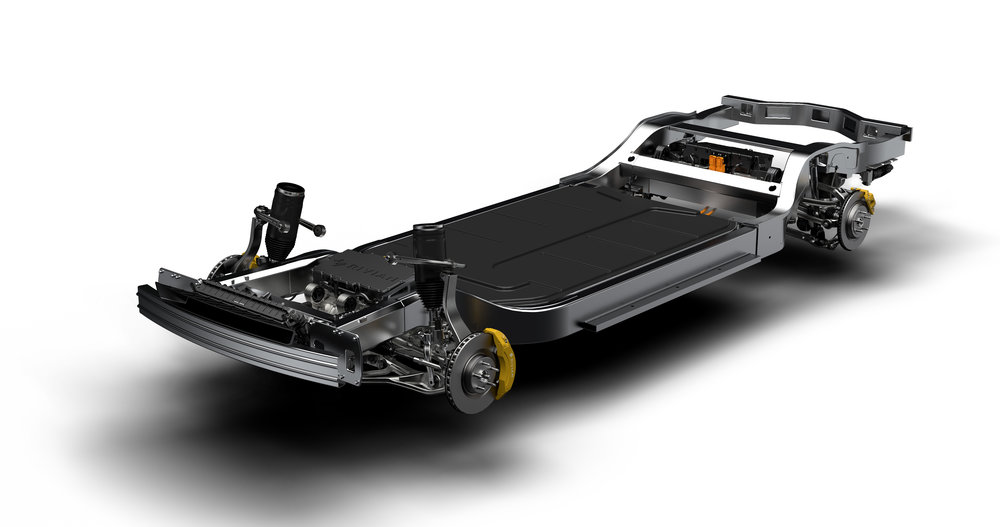 That's kind of power far exceeds the standards of similarly-styled utes available today. The top-of-the-line Hilux Rugged X, the perennially-popular dual-cab offering, delivers 130 kW/450 Nm. The Rivian also exceeds in towing (4500 vs. 3500 kg) and carrying capacity (800 vs. 748 kg).
At what cost
And yes, we understand that the Rugged X is hardly the measure of a workhorse ute, but neither is the Rivian. With an American price tag going upwards from US$69,000 (~$98,000 AUD) for the R1T and US$74,000 (~$105,000 AUD) for the R1S, there's no way these vehicles will be anything but a premium purchase. At least for now, the EV ute is destined to be a weekender.
While it might beat the Hilux on capacity and luxury, it loses catastrophically on price and range. The priciest Rugged X retails for $68,000, an immense saving even over the life of the vehicle. To reach the heights of the top-spec R1S, you'd need to be buying a top-of-the-line LandCruiser Sahara at full retail.
As a luxury purchase, however, Rivian are ready to deliver. The R1T & R1S both offer a distinctly premium interior, and the 370-650 kms of range are more than sufficient for the campground and inner-regional drives favoured by wealthier customers.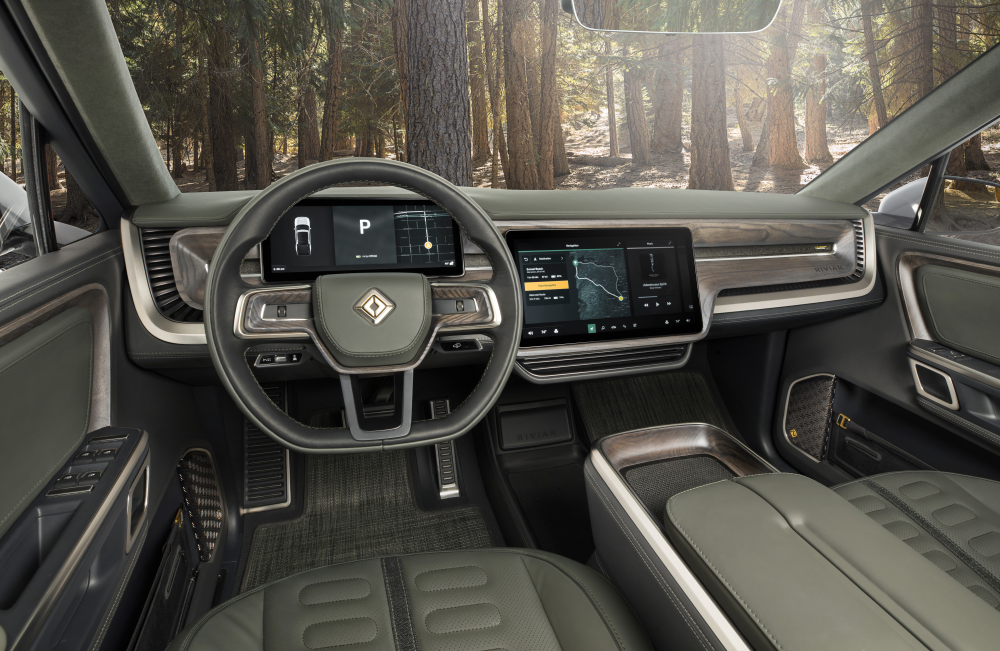 With the estimated arrival in 2022, there's also plenty of time for prices to change and incentives to materialise. 2022 is the year EVs are expected to reach price-parity with combustion (according to a recent Deloitte report) and both Labor and the Coalition are promising dedicated EV policy by next year. Competition will likely also emerge in that time; major manufacturers like Ford and Toyota are much better positioned to produce affordable EV utes en-masse than a startup like Rivian.
So where do we stand?
Rivian have made a bold move with the R1 series. If they can deliver on their promises they might find popularity in Australia, but there are a lot of unknowns to resolve before they get there. The first test will come when US customers get their hands on them next year.
Will you be preordering an R1T or an R1S, or are you waiting for a more affordable EV ute offering? Stay up to date on EV industry developments at https://jetcharge.nz/blog/