Why Kempower?
Kempower, made by Kemppi Group, is one of the most innovative EV charging companies in the world. Kemppi-Group is best known from the global Welding machine brand Kemppi. Since 1949 KEMPPI has delivered thousands of welding machines. In 1977 the group introduced the very first inverter based DC power source in the world.
Our journey with Kempower started when we were looking for a portable DC charger that was properly constructed and built for purpose. We found the T Series from Kempower and made contact with them. Since then, we have expanded our relationship to include the C and S series, which we're now specifying into major projects and bus depots.
One of the things we love about Kempower is the build quality and the extent to which they think to the finest detail about hardware performance. For example, their C series rectifiers change depending on temperature, to preserve the longevity of their hardware. You only need to see them in person to understand what we mean – so come and have a look!
Product highlights
Robust Portable Dual DC Charging
Satellite DC charging system purpose built for fleets, public charging and electric buses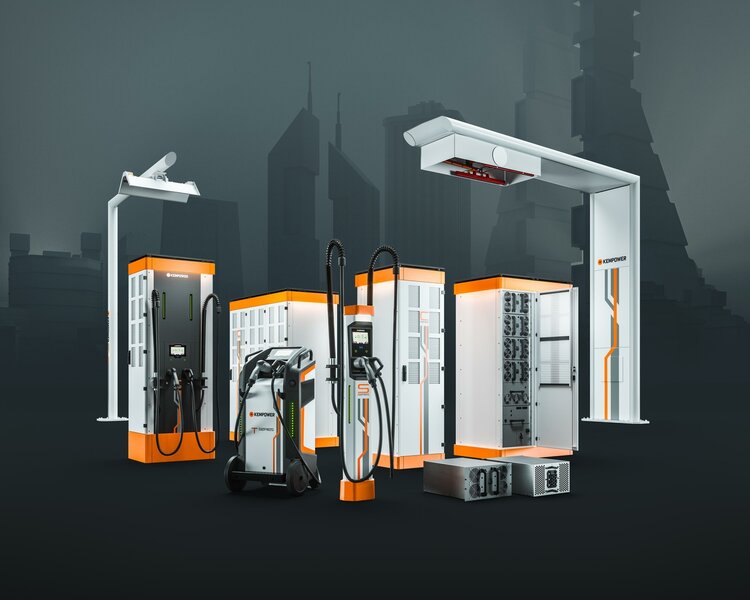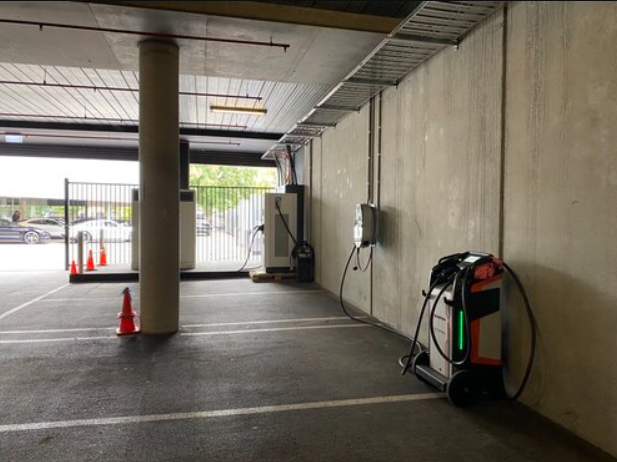 Kempower T-Series
Movable DC Charging
Sometimes you just need to wheel it around
Before we found Kempower, we had no other options for a charging station that can be used for events, workshops or anywhere else that didn't need it to be a permanent fixture. The T Series fixed that.
These days, the T Series portable DC charging station has been the perfect solution for those who need portable, but still very powerful charging. The T Series is available in 400V and 800V variants, and can be charged up to 40kW across two vehicles.
Image: KEMPOWER T SERIES DEPLLOYMENT AT PORSCHE CENTRE MELBOURNE
Kempower C-Series and S-Series
The world's most advanced satellite charging system
Whilst EVs have maximum advertised charge rates, the reality is that they rarely hold that charge rate for very long, and so when multiple EVs are charging, it's important that we allocate the maximum amount of power we can to each vehicle.
The Kempower system is split into a "C" Cabinet, where it does all the power rectification from AC to DC power, and then the "S" Satellites, where the magic user experience happens.
Image: LARGE EUROPEAN SITE WITH SHELL AND RECHARGE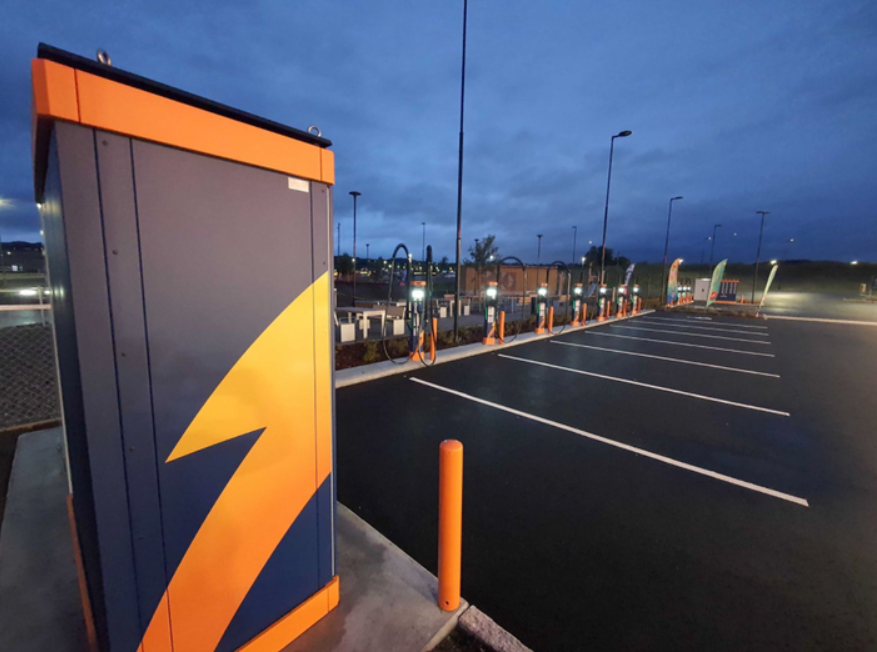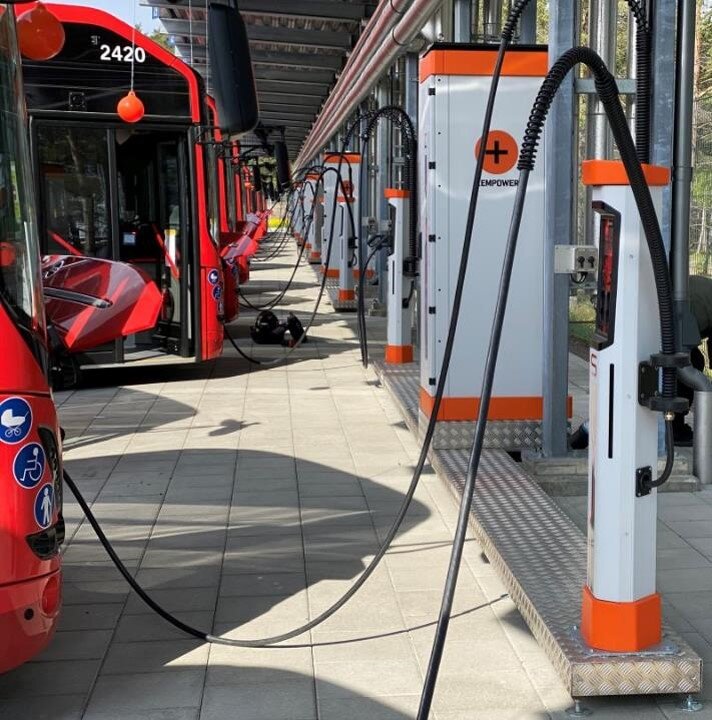 The perfect electric bus companion
Harder to hit, easier to charge
One of our bus clients once said to us: "if it can be hit, it will be hit!" The Kempower Satellites take up less room on the hardstand, and are therefore better suited to tightly packed depots.
On top of this, the advanced dynamic load management system, especially when used with JET Charge's own energy management systems, means best in class demand charge reduction and capex savings.
Image: AMAZING BUS DEPOT IMPLEMENTATING IN SWEDEN
Ask us about Kempower